Archives by date
You are browsing the site archives for 2012.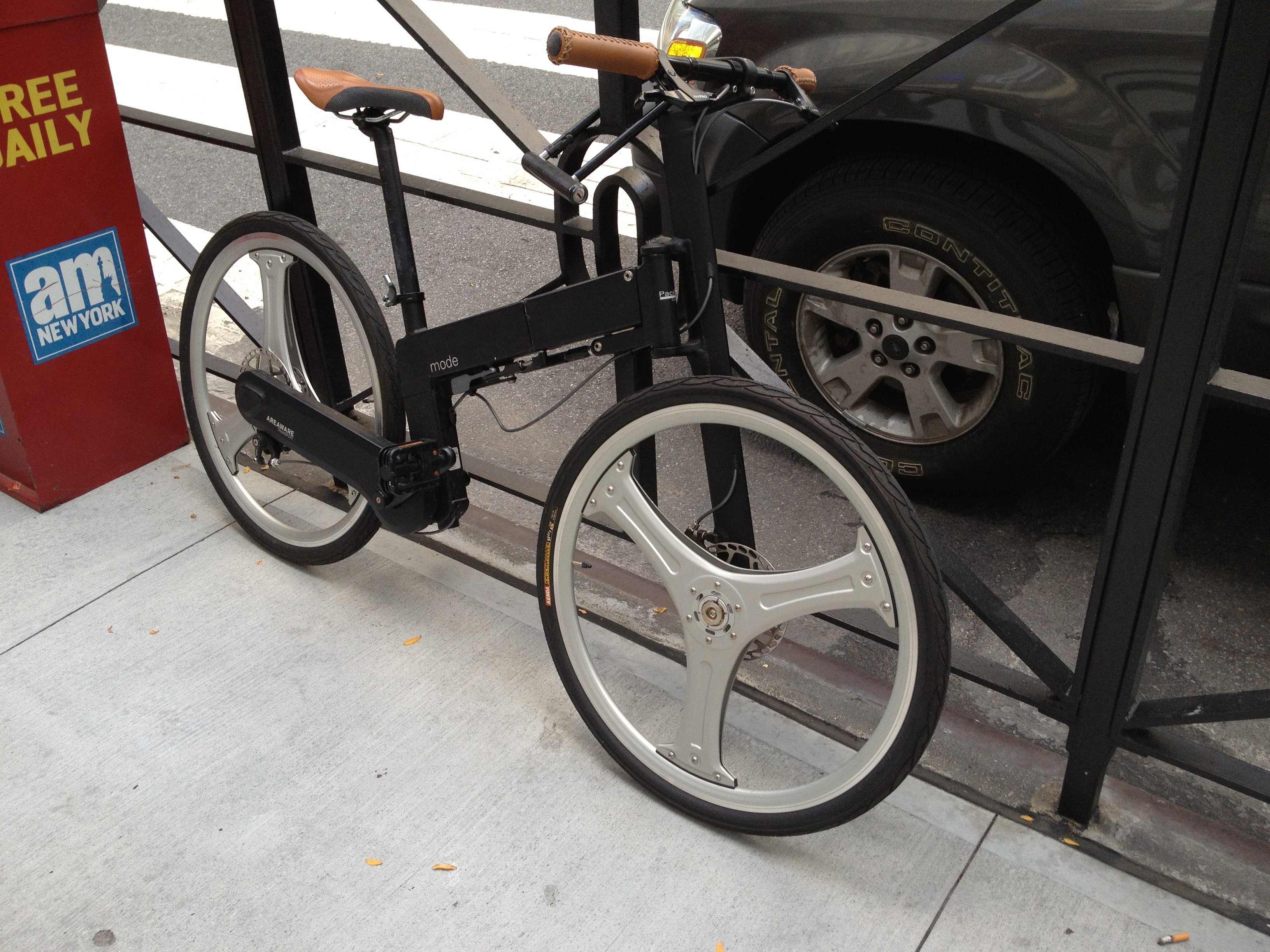 From what I can tell it has disk brakes, single sided axels, no chain drive (axel drive i suspect), and a bike lock cut out under the handle bars. Looks like it folds in half too.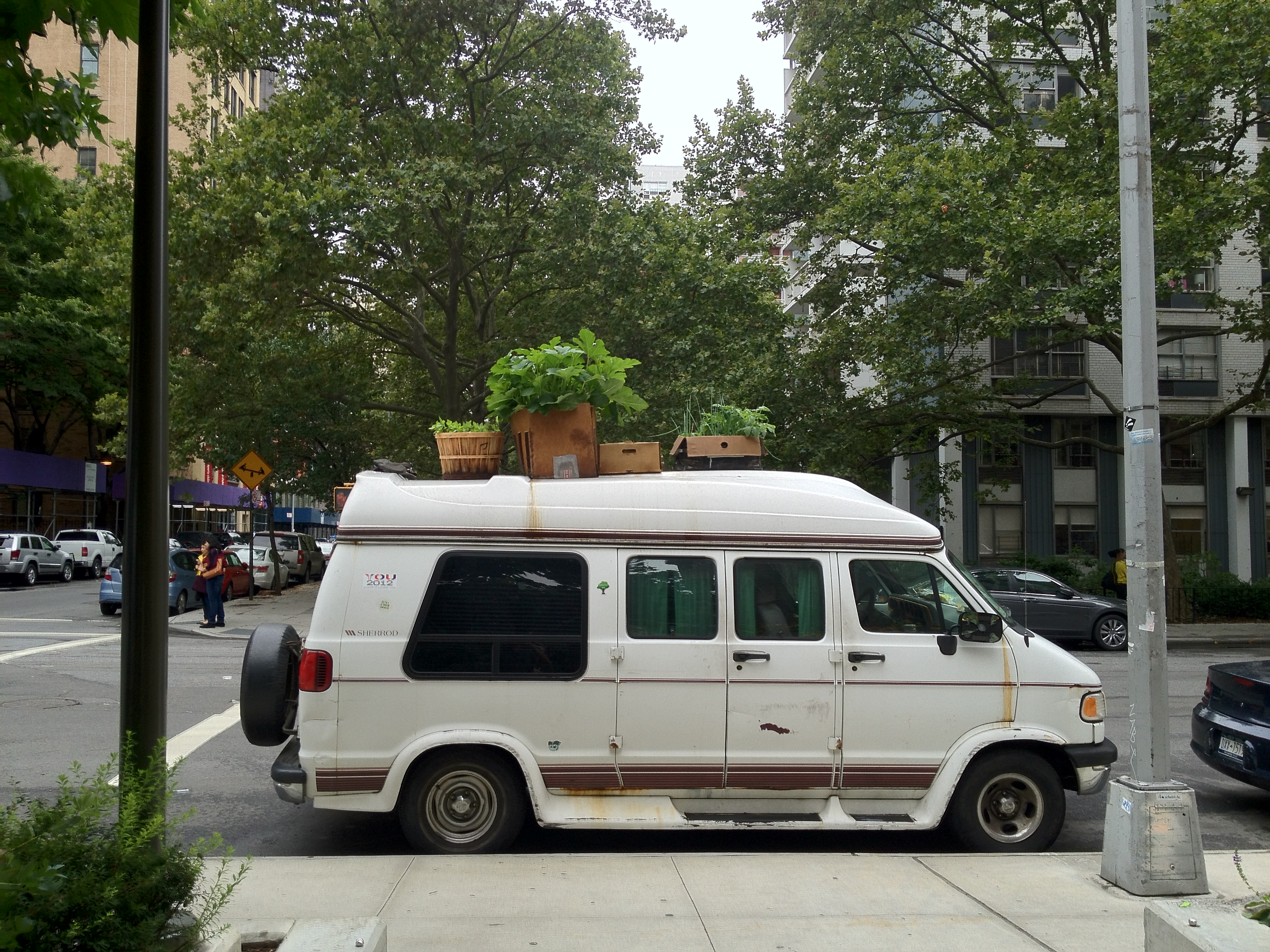 This van parked on the corner of West 3rd street and Mercer, puts a new meaning to the phrase rooftop garden. It has been there for a few days and it is out of reach of most people….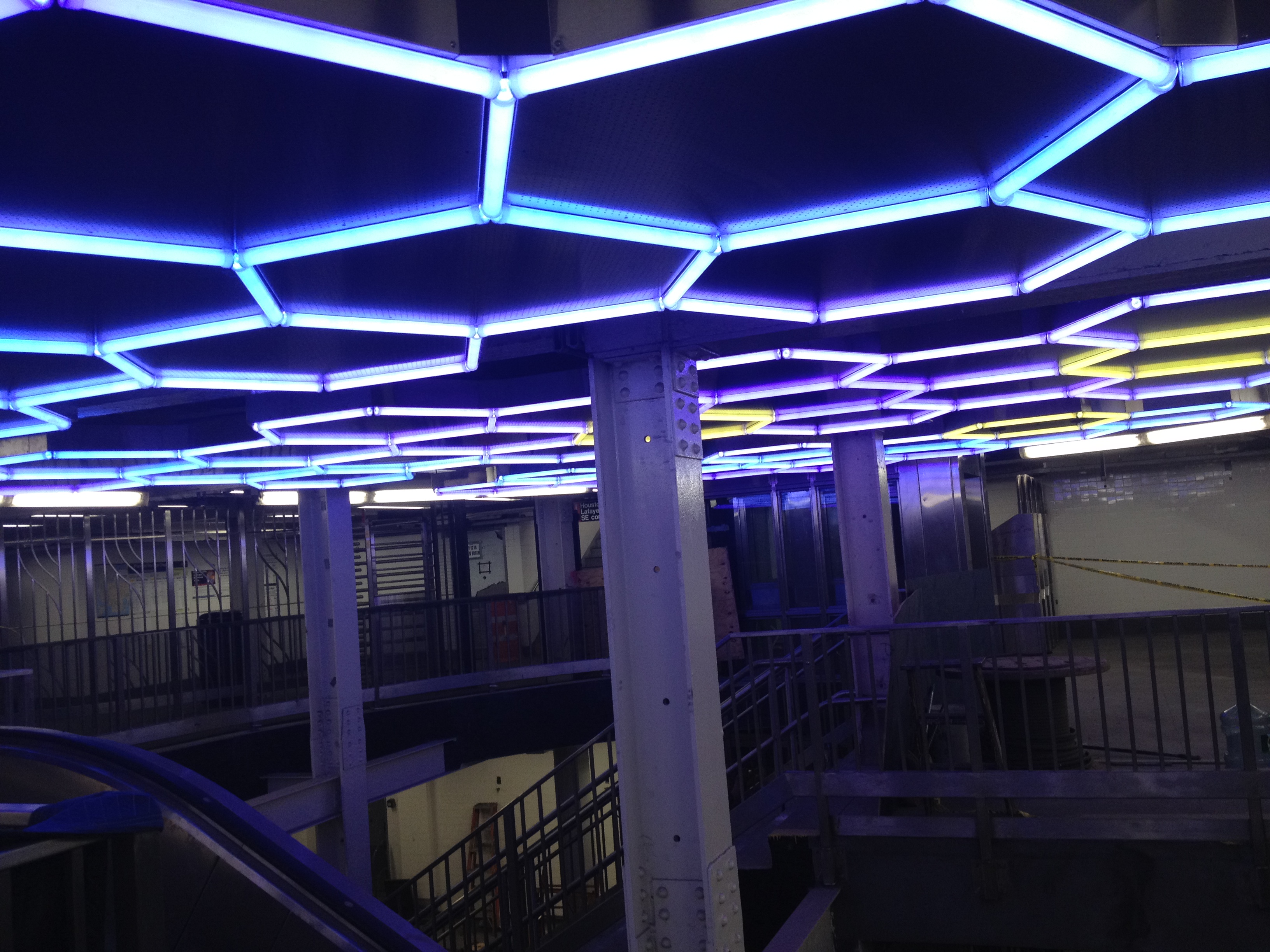 Here are some picture of the new underground transfer to the 6 train at the Bleecker street subway station. Check out the fancy lights on the ceiling.